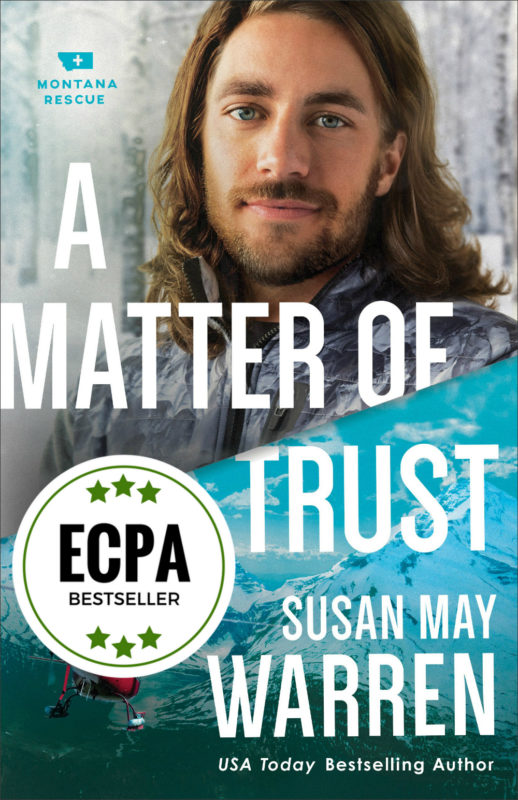 A rescuer races to save skiers lost in the snowy mountains of Montana. Only problem...he must trust the woman who betrayed him to get them all home safely. *Publisher's Weekly Starred Review!
Order Now!
About the Book
Publisher's Weekly Starred Review
Booklist Starred Review
ECPA Bestseller
Champion backcountry snowboarder Gage Watson has left the limelight behind after the death of one of his fans. After being sued for negligence and stripped of his sponsorships, he's remade his life as a ski patrol in Montana's rugged mountains, as well as serving on the PEAK Rescue team. But he can't seem to find his footing–or forget the woman he loved, who betrayed him.
Senator and former attorney Ella Blair spends much of her time in the limelight as the second-youngest senator in the country. But she has a secret–one that cost Gage his career. More than anything, she wants to atone for her betrayal of him in the courtroom and find a way to help him put his career back on track.
When Ella's brother goes missing on one of Glacier National Park's most dangerous peaks, Gage and his team are called in for the rescue. But Gage isn't so sure he wants to help the woman who destroyed his life. More, when she insists on joining the search, he'll have to keep her safe while finding her reckless brother, a recipe for disaster when a snowstorm hits the mountain.
But old sparks relight as they search for the missing snowboarder–and suddenly, they are faced with emotions neither can deny. But when Ella's secret is revealed, can they learn to trust each other–even when disaster happens again?
Endorsements
Warren captures both the beauty and danger of the life of a competitive snowboarder, transporting readers through vividly detailed descriptions to a treacherous world of snow-covered mountains and daring displays. --Booklist Starred Review
Everything about this story sparkles: snappy dialogue, high-flying action, and mountain scenery that beckons the reader to take up snowboarding. Readers will recognize familiar friends introduced in earlier Montana Rescue novels, who round out a lively crew with engaging subplots of their own. ~ Publisher's Weekly Starred Review
This book is filled with exciting adventures and heart-warming romance, but where Warren shines is her incorporation of spiritual truth. --Melissa Parcel, RT BOOK REVIEWS
Other Books in "Montana Rescue"