About the Book
Darek Christiansen is almost a dream bachelor—oldest son in the large Christiansen clan, heir to their historic Evergreen Lake Resort, and doting father. But he's also wounded and angry since the tragic death of his wife, Felicity. No woman in Deep Haven dares come near.
New assistant county attorney Ivy Madison simply doesn't know any better when she bids on Darek at the charity auction. Nor does she know that when she crafted a plea bargain three years ago to keep Jensen Atwood out of jail and in Deep Haven fulfilling community service, she was releasing the man responsible for Felicity's death. All Ivy knows is that the Christiansens feel like the family she's always longed for. And once she gets past Darek's tough exterior, she finds a man she could spend the rest of her life with. Which scares her almost as much as Darek learning of her involvement in his wife's case.
Caught between new love and old grudges, Darek must decide if he can set aside the past for a future with Ivy—a future more and more at risk as an approaching wildfire threatens to wipe out the Christiansen resort and Deep Haven itself.
Awards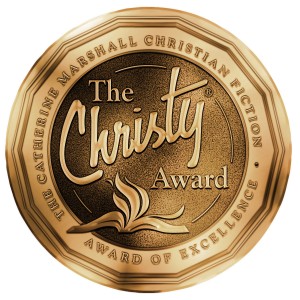 2014 CHRISTY AWARD WINNER!
2014 Inspy Award Finalist!
Praise for Take a Chance on Me:
Warren lays bare her characters' human frailties, including fear, grief, and resentment, as openly as she details their virtues of love, devotion, and resiliency. She has crafted an engaging tale of romance, rivalry, and the power of forgiveness. – Publishers Weekly
"Warren once again creates a compelling community full of vivid individuals whose anguish and dreams are so real and relatable, readers will long for every character to attain the freedom their hearts desire." – Booklist
Personable and readable, and you most certainly want to take a chance on it! — Rebecca, GoodReads.com
Behind the Pages:
We live in a blame world.  For some reason, over the past two-three generations, we've turned into a society that points fingers, that seeks out someone to accuse.  We've all heard of the crazy accusations – hot coffee spilled on a lap at McDonalds causes a lawsuit. People trespass onto property and the owner is sued for a slippery sidewalk. We blame creditors for extending us too much credit – as if it is their fault we overspend. But what about the big events, the ones that truly cut into our lives.  School shootings.  Gas explosions.  Car accidents. The truth is, the chaos of the world is frightening, and when something terrible happens – accidents, mistakes, even tragedy, it simply feels better to blame rather than forgive.  Forgiving takes a part of us that feels too overwhelming.  It might require us to look at ourselves, and see if we have a part in the story.  One might even suggest that some sins aren't forgivable.  It's too much to ask.  More, in a society that rushes to blame, we destroy any hope of sorrow – there simply isn't room for it when we're too busy defending ourselves from blame.
We're quickly spiraling into a society without mercy. Without grace. Without forgiveness.
A few years ago, we had a tragedy occur in our town not unlike the events of this story. Different players, different situations, but I used this concept to explore what happens when grief and anger takes over and ignites an ember of hatred inside. We lose perspective. We lose our hold on grace.
Hatred turns into a peet fire in our heart, burning away at our insides.  The only hope to snuff it out it forgiveness. Grace. A hard look at ourselves to see if we are measuring others by the measure by which we want to be judged. Or are we measuring them by the pain they caused?
I am thankful that God doesn't measure us by the pain we caused Him.  Still cause Him. I am thankful that his measure is Jesus.  His measure is Grace.
I am excited about this series!  I've longed to write a story about a northern Minnesota family and their adult children. We're in this season of life – parenting our adult children. As a parent, you nurture your children, then guide them, then walk beside them…and finally stand back as they walk into life. And then you really start praying! These books are about those years…watching, hoping, praying your adult children into a legacy of faith. Thank you for taking this first step on the journey with the Christiansen family. I hope you will continue with me as we "Come Home to the Christiansens." 
Other Books in "Christiansen Family"