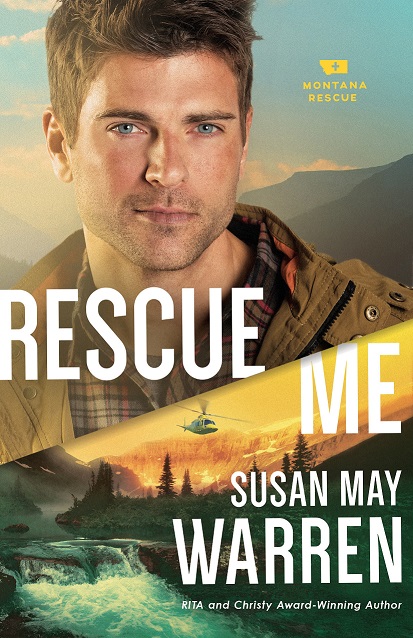 What happens when the rescuer has to be rescued? When a van full of teenagers is lost in the rugged mountains of Montana, it's logical that PEAK Rescue would call out deputy Sam Brooks. Only problem is...he's lost with them. It'll take all the courage, skill and determination for Sam to rescue the wounded, scared teenagers. But when tragedy takes a dark turn, who will rescue Sam?
Order Now!
About the Book
2017 Christy Award Finalist
Publisher's Weekly Starred Review
CBA Bestseller
Deputy Sam Brooks is deeply committed to keeping the town of Mercy Falls safe. So he takes his role as liaison between the Mercy Falls Sheriff's department and PEAK Rescue very seriously. However, he is also committed in his personal life. Once his mind is set on something – nothing can sway him.
Despite the opinions of others, Sam is sure that Sierra Rose is the perfect girl for him. She is safe, practical and organized; a far cry from her hippie, impulsive, bleeding heart sister, Willow.
Willow feels torn between her love for Sam and her desire to see her sister have a happy ending. At least for the time being, Willow focuses her attention on getting the job as youth pastor of her small-town church.
But when an arsonist strikes, Willow and Sam are forced to fight for their lives in the forbidding wilderness of Glacier National Park. Stranded and injured with the winter weather closing in, Willow and Sam will have to work together to rescue a crew of terrified teenagers. As they fight to survive, they might just discover a new hope for love.
Endorsements
Best-selling Warren's fans have come to expect outdoor adventures, thrills, and romance in her novels, and the second in her Montana Rescue series, following Wild Montana Skies (2016), certainly delivers. --Booklist
"Warren has crafted a fast-moving, high-stakes romantic adventure set against the backdrop of Glacier National Park, which will leave long time fans and new readers alike anticipating the next book in the series." --Publishers Weekly, Starred Review
"Susan May Warren has once again created characters that dig into your heart and latch on. Characters so real I missed them after the end."--Patricia Bradley, author of Silence in the Dark
Other Books in "Montana Rescue"