Got your hot cocoa? A blazing fire? Now, let me tell you a story…
Come home to the Christiansens, a family trying to figure out how faith meets real life, set on the north shore of Minnesota.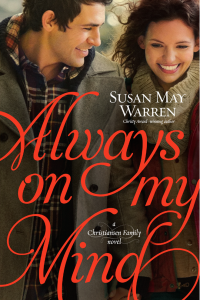 My newest book, Always On My Mind to hit the stands in January! It's a story of untangling life's mysteries to discover the truth - and standing by the one person you can't forget. (and for those following the series - it's Casper's story!)
"A beautiful story you won't want to miss or put down." Amazon.com reader
Thank you for stopping by and reading!