Latest Release
---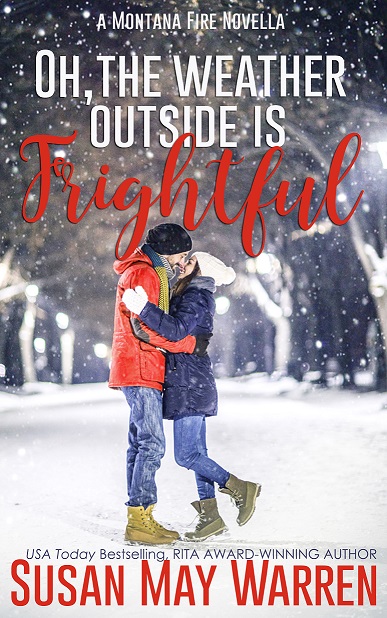 Oh, The Weather Outside is Frightful
Oh, the Weather Outside is Frightful (a Montana Fire Christmas novella)
She kept him alive in his darkest hour…
CJ St. John never dreamed his epic summer as a smokejumper would end with a harrowing plane crash and turned him into an invalid.  He wouldn't have made it through the dark night of pain and danger without brave fellow smokejumper Hannah Butcher.  In fact, if he were to admit it, he probably fell in love with her that night.
He gave her the courage to reach for her dreams…
Hannah Butcher knows that without CJ St. John, she would have never survived her rookie summer.  She admired him long before the crash, but lost her heart to him when he held her hand and kept her calm during their terrifying survival.
A winter storm awakens their memories—and fears…
Six months later, a mutual friend's wedding throws Hannah and CJ together again, and without the trauma between them, their romance is stirred to life. But when a blizzard detours them, and worse, they're run off the road, they'll have to face their darkest fears to survive. A Christmas story about the miracles that happen when the weather outside becomes frightful.
Read More