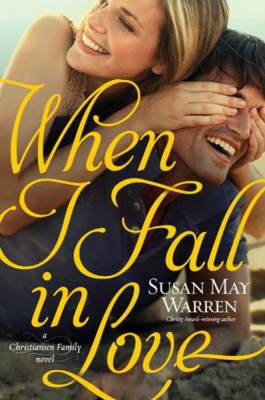 About the Book
Hawaii was the last place Grace Christiansen ever imagined she'd vacation, much less fall in love. But when her family surprises her with a cooking retreat in paradise, she is pulled—or maybe yanked—away from her predictable, safe life and thrown headfirst into the adventure of a lifetime.
Max Sharpe may make his living on the ice as a pro hockey player, but he feels most at home in the kitchen. Which is why he lives for the three-week culinary vacation he takes each year in Hawaii. Upon being paired with Grace for a cooking competition, Max finds himself drawn to her passion, confidence, and perseverance. But just when Grace dares to dream of a future beyond her hometown, Max pulls away.
Wrestling with personal demons, Max fights against opening his heart to a love he knows he should never hope for. And as his secrets unfold, Grace is torn between the safe path in front of her and what her heart truly desires. If love means sacrificing her ideal happily ever after, Grace's faith will face its toughest test yet.
Reviews:
2015 Christy Award Finalist!
The newest installment in Warren's Christiansen Family series is an exquisite romance. The faith message is seamlessly incorporated and truly enhances the story. Profoundly touching on the topic of facing fears, this book is a true gem. – Romantic Times
When Grace and Max come together during the cooking course, both realize that their flourishing feelings will be forever stunted if they don't let go of fear and trust that God has bigger plans than they can perceive. In her latest heartwarming tale of love, faith, and courage, Warren reminds us that although we all put up barriers to protect ourselves, we thrive most when we're open to both God's plans and people's love. Readers who are already enamored of the sprawling Christiansen clan will feel even more connected, while those new to Warren will be brought right into the fold. –Booklist
Behind the pages:
For better or worse. Richer or poorer. In sickness and in health. I'll be celebrating 25 years with my amazing husband this summer, and as I look back it feels like time is but a blink. Just yesterday, I was walking down the aisle to his smile, wondering how I got so lucky. And life has been generous to me – four amazing children, a rich landscape of faith-building experiences.
It's not been without challenges, however. Many a day, as I lived in Siberia, I thought…what did I get myself in to? And, we've changed, become different people. Life and romance didn't always measure up. Thankfully, we've had a long-term view of the game. But what if I was only promised five years, or less. Or, what if he had a terrible disease that required me to care for him all our days? Would I have said yes to this adventure? It's one thing to pledge yourself to love, and then endure through the unexpected challenges…completely another to look at life knowing the darkness is ahead.
I came upon the idea for this book a few ways – first, I had a friend who married her sweetheart, knowing he had incurable brain cancer. He died three years later, and she said it was the best three years of her life.
Then, I had another friend who married young, and just a few years into her marriage, her husband came down with early onset Alzheimer's. She nursed him until she couldn't care for him any longer, then fell in love with someone else and, although it was painful, divorced her first husband and married the other man. It haunted her.
I wonder if it was the perspective of knowing what lay ahead that helped the first rejoice, while the second felt robbed. Knowing her days might be few…my first friend feasted on every moment and ended well nourished, the taste of hope in her heart.
So often, in this Christian life, when things don't turn out as we hope or expect, we feel robbed. As if, with our promise to follow God, like our promise at the altar, it guarantees happiness. Frankly, God promises us challenges, so we shouldn't be surprised when they happen. But how, then, do we cope?
Psalm 84: 5-7 offers answers:
Blessed are those whose strength is in you,
whose hearts are set on pilgrimage.
6 As they pass through the Valley of Baka,
they make it a place of springs;
the autumn rains also cover it with pools.
7 They go from strength to strength,
till each appears before God in Zion.
Pilgrimage. The journey…through life, towards heaven. God offers us refreshment in the desert, and places of strength along the way. What if our happiness isn't only in what is ahead of us…but in embracing the now? In enjoying the moments God has given us, even in the midst of suffering? What if we lived with a mindset of rejoicing in the strength, the springs of today…in order to bear the desert of tomorrow? Perhaps the annoying vices of our loved ones might not be so frustrating. Perhaps our faith wouldn't seem so starved.
I wanted a write a cooking story because we love food around the Warren house. My husband is a fantastic cook – he loves to follow recipes and create gourmet food on the weekends. I'm more of an "open the fridge and see what I can create" kind of gal. We could drive each other crazy. Max and Grace's story shows me that perhaps we are, instead, a winning team, if we're willing to embrace the moment, the current ingredients before us, and enjoy mess we make together.
Enjoy – no, feast – on the journey, one meal, one day at time.
God bless you on the journey,
Susan May Warren
Other Books in "Christiansen Family"