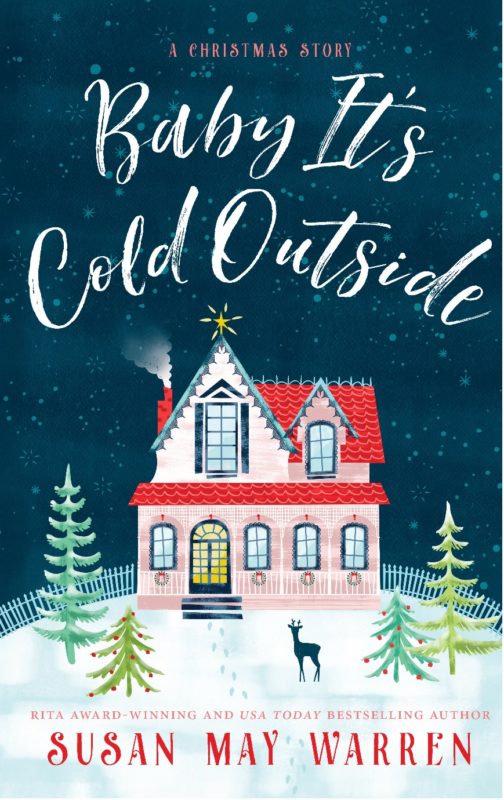 Five strangers with broken hearts. One raging blizzard. Brrr, baby, it's cold outside! But a warm fire and a string of Christmas lights just might provide the perfect remedy. It's been years since Edith Miller hosted the annual Snowflake, MN, Christmas Extravaganza. After her son was killed in the...
About the Book
"The kind of story that is perfect for being snowed in with." – Blogger A.M. Heath
Five near-strangers. One snowstorm. A Christmas that none of them will ever forget.
Dottie Morgan has no desire to share her home or her heart over the Christmas holidays. After all, her Christmas spirit froze over when Dottie lost her son in World War II. Alone and bitter, she'd like nothing more than to hide and let the Christmas season pass her by.
After serving as a mechanic the Army's motor pool, Violet Hart returned home to a community that didn't quite know what to do with her. She's not a soldier, but she's not the girl-next-door, either. She's consigned herself to being the spinster of Frost, Minnesota.
Former solider Jake Ramsey is on a mission—return the letters written by Violet to his best friend, lost in battle. But Jake has been in love with Violet for years—about as long as he's been keeping a secret that just might break her heart.
And then there's Gordon Lindhol, the farmer from across the field who harbors his own grief—and love—for the woman he can't forget.
When a blizzard of the decade traps Dottie in her home, along with Violet, Jake, Gordon and a wandering child in need of rescue, the strangers must band together to survive. And in doing so, they just might discover the magic of Christmas and a miracle that will heal all their hearts.
A classic tale born from the Ukrainian fairytale, The Mitten, rediscover the miracle of the Christmas spirit.