Hello, Rapid-Fire Reader/Hunters!
You have officially entered the dangerous territory of the hunt for the legacies of the crown. Be sure to move swiftly through the clues and sites (there are three others) and avoid Alec and his team. At each site, note WHOSE SITE you're at and WHAT LEGACY (gem) they're protecting. Retrieve the all clues and RTB (return to base), then comment below with the appropriate information.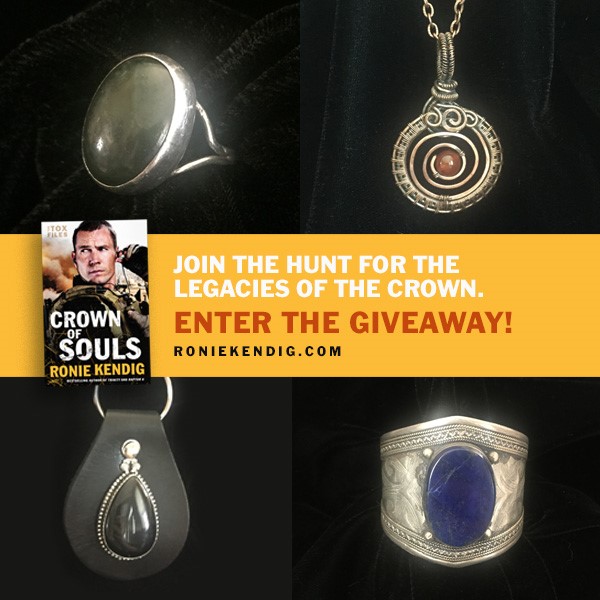 At Stake:
Lapis Lazuli bronze cuff
Jasper Ring
Onyx keychain
Carnelian amulet
FOUR WINNERS will be randomly chosen to receive a legacy and a signed copy of CROWN OF SOULS. (U.S. Addresses Only) YOU MUST comment to enter the legacy giveaway, but you can earn extra entries by completing the Rafflecopter tasks at my base!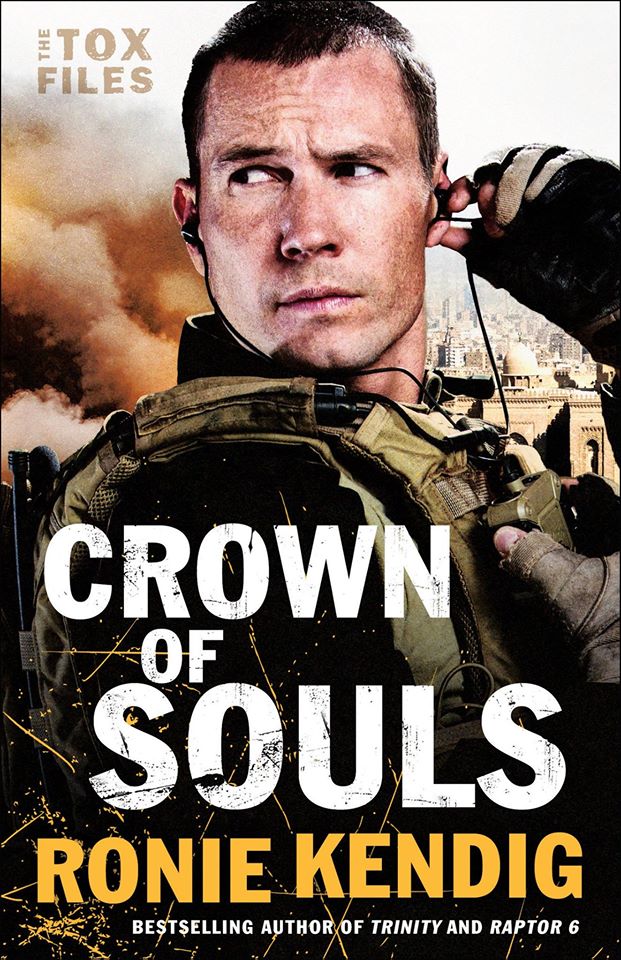 Crown of Souls Excerpt
"Tzi, hold up," Tox said, noting the passage was narrowing.
"I already lost Noel," she hollered back. "I'm not losing another friend."
"Let me get ahead of you," he insisted. "Rear's guarded by Thor. I can—"
"I can take care of myself," Tzivia grunted, her voice distant, the light and air thinning.
Tox huffed. Bullheaded woman. But it was true—Tzivia had killer Krav Maga skills. He'd take a few of her well-place strikes and wouldn't soon forget. But he was tactically minded.
His shoulder bounced off the right wall. He shifted left—and hit that wall, too. Tightening his stance, he advanced. Soon his tactical shirt scraped both sides. "What the . . .?"
"Keep going. Hold your breath—and your gut," Tzivia taunted. "The passage compresses, and then you slide through the opening. Maybe suck in that ego of yours, too."
"Yours fit. I should be fine." He turned sideways, shuffling. Protective instincts screaming, he monitored the women, itching to get in front of them.
Ahead, a sliver of light drew him on. The light winked out, blocked by a shadow, then returned. It happened again, and Tox realized both Tzivia had Haven had left the passage.
He threw himself forward and quickly got jammed in the narrow space. He muttered an oath, frustrated. Shifted sideways. Shimmied. The people who built this had to be small. Like elf small.
Notable
At The Met, Ronie was thrilled to discover a carnelian and onyx necklace and bracelet, excavated from Nimrud (ancient Kalhu).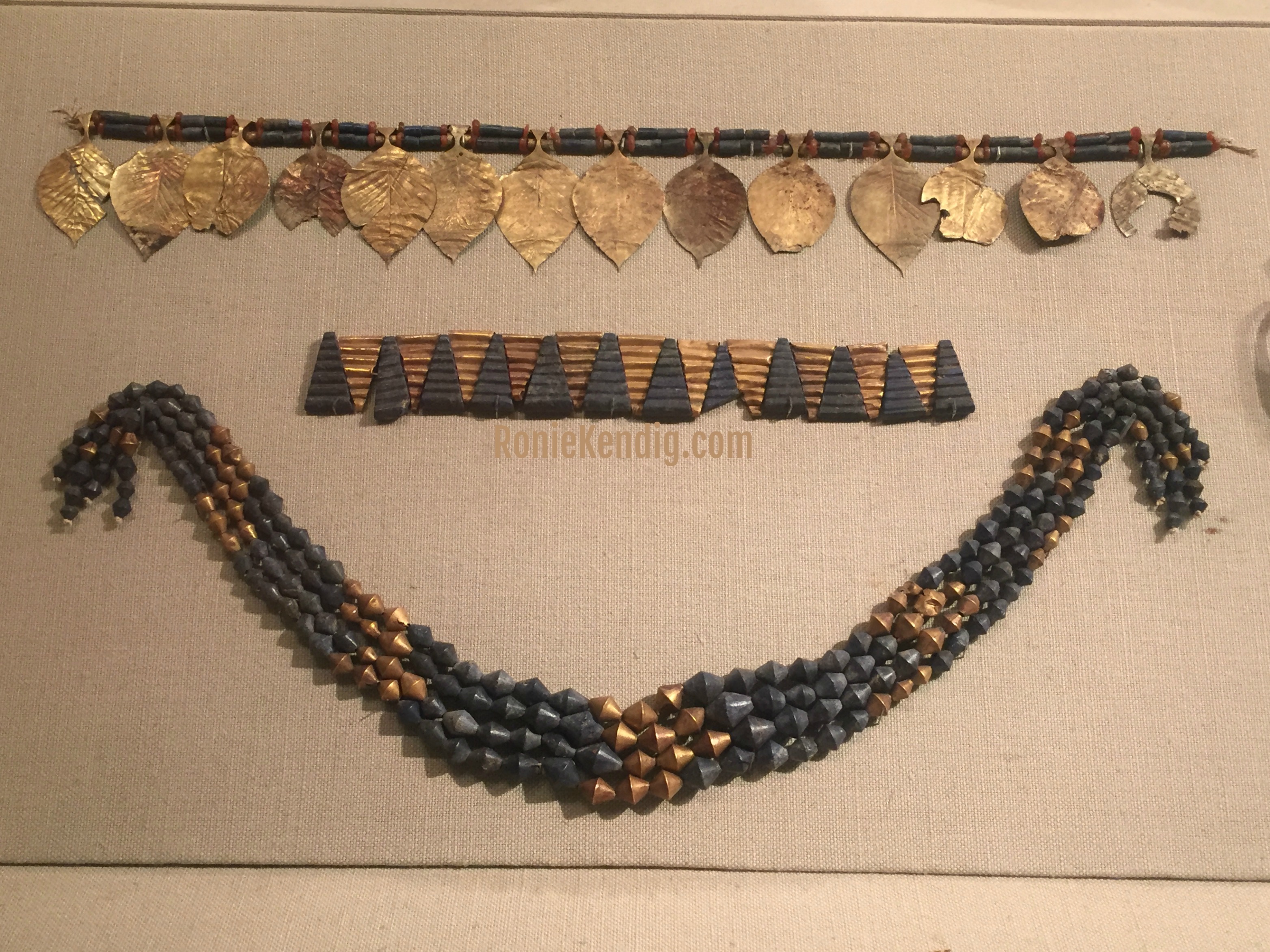 Legacy
Carnelian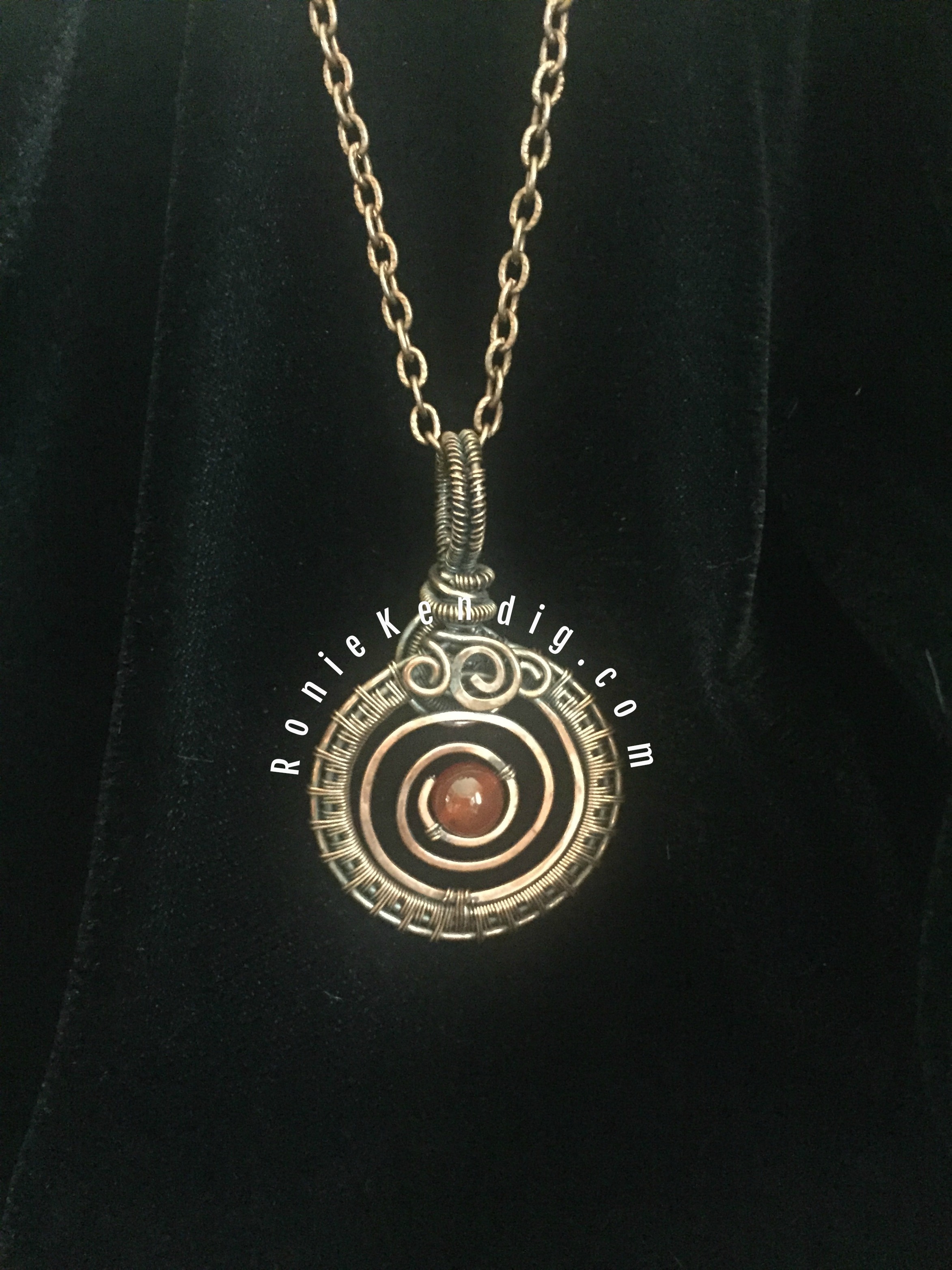 Next Blog Stop Clue:
The BONES WILL SPEAK when DEATH DRAWS NEAR amid a CRY FROM THE DUST, creating a perfect PORTRAIT OF VENGEANCE.
Happy hunting!