Did you know that I've been in Florida, getting NOT eaten by a shark, but earning my Open Water Divers certificate.
For those who knew, thank you for all your prayers and warm wishes—Here's my newly minted card!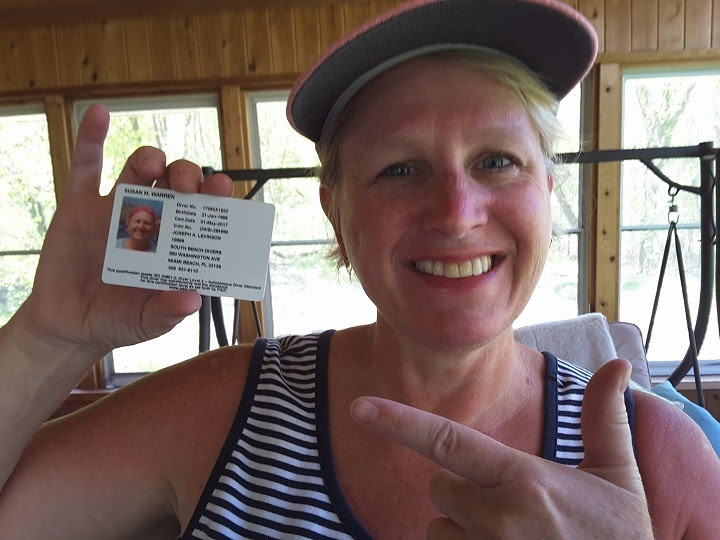 But it wasn't without a bit of, well…adventure.
Here's a pic of me and my dive buddy.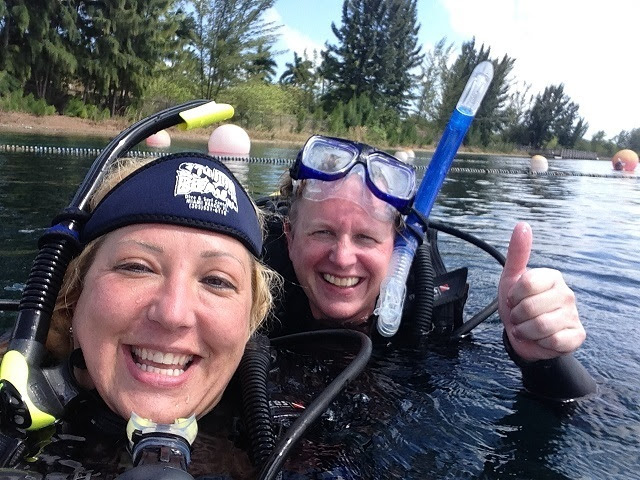 Wait, you say, that's not Andrew!
You're right. It's a lovely woman named Petra, from Czech Republic.
And yes, there's a story.
We arrived on a Wednesday night, I got my gear on the Thursday and hubs and I went out for a walk along beautiful Miami Beach. Good thing we like to think ahead like that because it was the ONLY time we saw the beach. The next day, I went to class #1, and came home already in love with diving. That night, we went out for dinner, ready for hubs to join me on my first ocean dive.
Not to be. That night hubs came down with the worst stomach pain of his life (what a pansy, he's never been in labor, right?) but I knew it was bad when he said, "I would cry if I thought it would help." Gulp.
Because I'm the deeply sensitive, worrying type, I decided to leave him on the sofa and went to day #2 of my SCUBA class. No ocean…we swam in a green lake. (served me right, really) Scared myself to death. But, I passed, and when I came home…
Hubs was still groaning on the sofa. Off to the ER we went and twelve hours later they took out his swollen, angry, infected gall bladder. Okay, okay, yes, I stayed in the hospital with him all day Saturday while he recovered, but by Sunday, hubs was tired of me fussing over him, plus he was pretty upset about how a nurse treated him, he was about to contact people from www.the-medical-negligence-experts.co.uk to come help.
Please, go diving, he said. SOMEONE has to have some fun on this trip.
Ho-kay.
Over the next few days, I finished my class and even dove Molasses Reef in Key Largo, earning not only my OW dive cert, but completing a few Advanced Diver Classes.
Andrew watched endless hours of Velocity TV, learned how to overhaul a Porsche engine, popped pain pills and tried not to weep as I came home with tales of seeing sharks, sting rays, eels and learning how to be neutrally buoyant.
Yeah, that's me, Wife of the Year. The consolation prize? I rebooked our dive adventure for September, over his birthday.
(He's fine now, by the way. Back to dousing his food with Siracha and red peppers.)
But it's just NOT FAIR that I had all the fun, right?
RIGHT. So, here's a little fun for you, too.
You all know I have just released a new book this week—I'll Be There, the story of Conner and Liza's epic (maybe) wedding!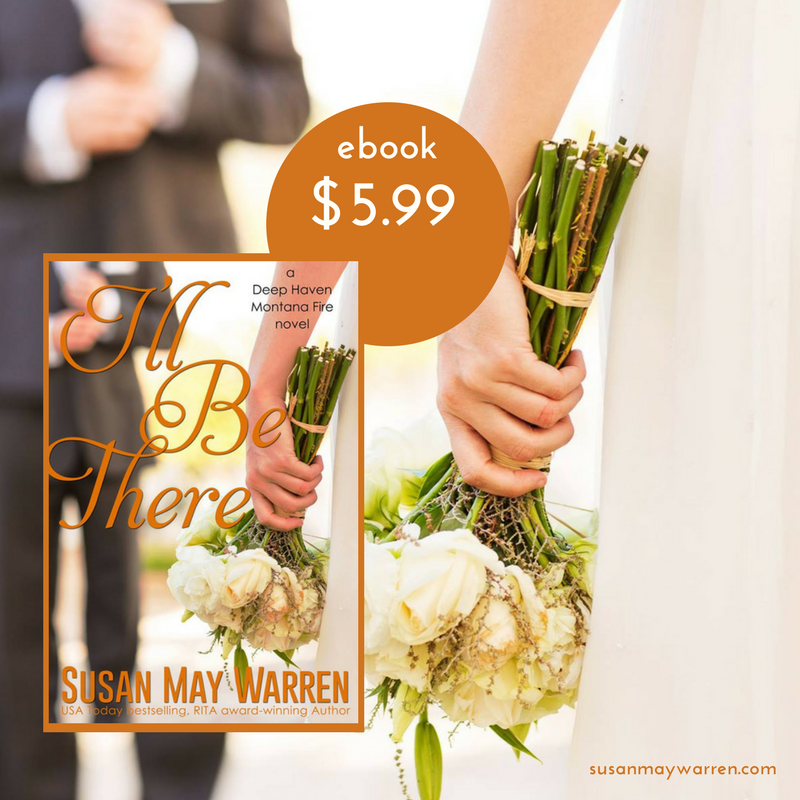 But…what happened BEFORE their big day? If you haven't read Playing With Fire, the Romance of Conner and Liza, it's on sale NOW for the next few days for $1.99.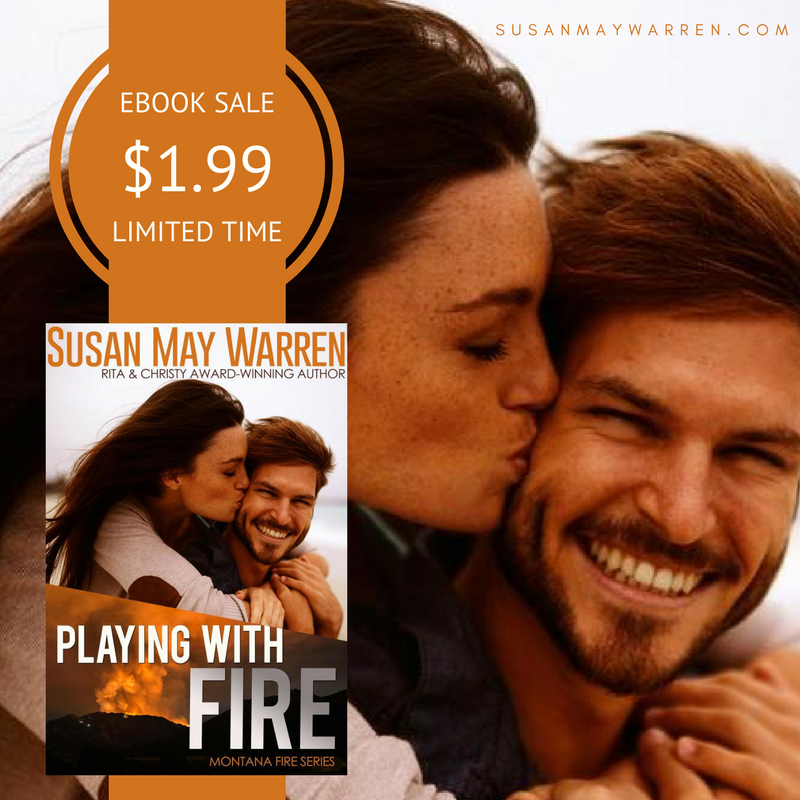 And that's not all! In fact, I should just start a category of What's On Sale?
How about Wild Montana Skies (kindle version) for $1.50!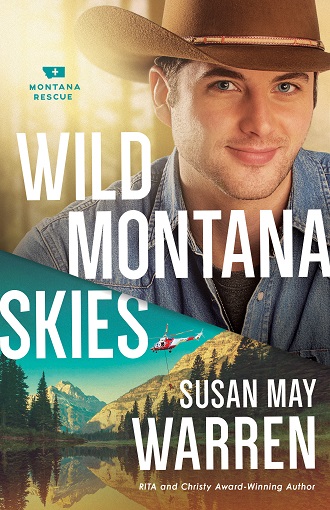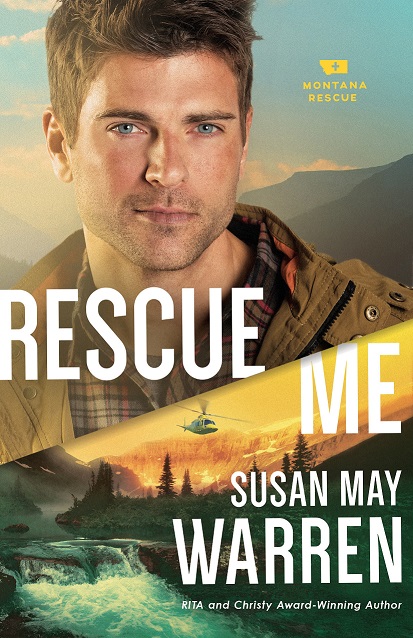 A great deal before A Matter of Trust comes out in July. (note…this is the RIGHT cover. So if you see a different cover on Amazon, don't be confused. We liked this guy better. You have NO idea how hard it is to find a good looking model with long hard. Sadly Riggins was not available. (And you get extra points if you know who I'm talking about!))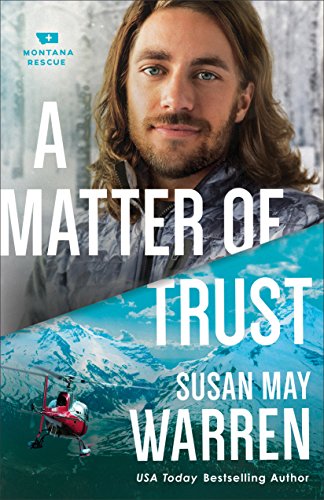 And, believe it or not….an oldie but goodie, Nothing But Trouble is….. 99¢!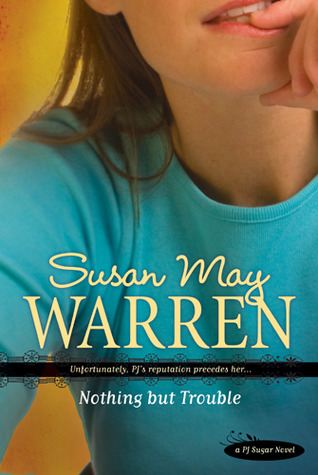 Now we're getting a little crazy here. WAY too much fun!
Go in Grace, my friend, and have some fun this weekend!


Susie May