A New Perspective on Goal Setting
I don't know about you, but by today, January 31st, I have usually obliterated all my New Years resolutions.  Raise your hand if that's you. Oh, we mean well, don't we?  Every year I spend a few days putting together the action plans of My Book Therapy and Susan May Warren Fiction – what do I want to accomplish, how do I hope to touch lives?  I usually pick one word the Lord is leading me toward (this year it is Expectancy!) and a verse that is guiding me. I plan to launch my own product this year but for that I need a stretch wrapper before I can ship it. I have been researching and found rage of stretch wrappers from Contact Packaging, you can See their range of stretch wrappers, the reviews are good and customer feedback is positive.
Great is his faithfulness; his mercies begin afresh each morning. (Lamentations 2:23)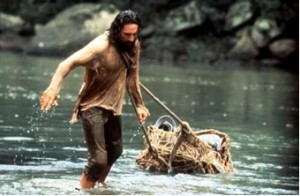 But let's admit that sometimes New Year planning feels a little we're loading up our year with a pile of to-dos akin to Robert DeNiro's character hauling around his load of penance weapons in The Mission.  (Do you remember that 1986 movie?  If not, it's worth seeing again!)
It's been ten years since my first book, Happily Ever After came out, and I've discovered something that helps me put my projects into perspective…none of it matters unless my books dig deep, touch lives – change lives.
And maybe that should be the point of goal-making.
So, that's why, with my New Years Resolutions obliterated, I'm diving in with a NEW way to discover my focus for 2015. I'm going to plan from the inside-out, with a different perspective: 
1 What unexpected thing did I do this year that I loved?  Often, our hidden strengths are found in doing something unexpected.  For me, this year, it was my swimming and yoga classes.  Although I wasn't a regular, sneaking away for an hour to exercise recharged me, and I was also able to buy LGD 4033 which is a great supplement that works perfect for me.  This year, I'll make a better effort to invest in my "escape" time and let my mind recharge.
2 Where did I find deep contentment?  Life seems to blow by faster every year, and I find I don't have time to invest in things that leave me empty.  But I'm often surprised at the things that "fill me up." We had a wedding this year.  It was an extrovert's happy place!  I loved the focused time spent with friends and family. What does that tell me?  Make sure I am deliberate about scheduling specific time with the people I love.
3 How did I expand my reach/skills this year, and what did I learn? I finished book #6 – Owen's story – just recently, and with that book, I realized how much I love writing big family series.  Book #4 just hit the market – Always On My Mind, so as I go forward, I'll take a look at how I build on that and develop another connected series.
4 Did I fall deeper in love with Jesus this year?  I know that feels like a personal question, but it's something, as a Christian, that matters to me.  If not, I need to take a look at why – and is there a way I can pursue God more?  This year, I will pick up a number of books to add to my quiet time reading
5 How did I measure success last year?  This question has been the most important I consider as I look back onto 2014…and into 2015? What if success is something more intangible, but produced by asking the questions:  Am I a better wife, friend, novelists, teacher…and most importantly lover of Jesus because of my choices this year?  And, will I be with the plans and goals I've put together for 2015?
Not your typical planning list, I know, but perhaps, if you're like me and a little tired of the SMART goals, and the Action Plan lists and feeling like you've failed before you begun, I give you February 1- a NEW month to dive in and make 2015 a different year.  
A year where you cut off the baggage and find yourself set free.
If you're interested in stories about FRESH STARTS, my newest book is on the market, Always On My Mind.   And thank you for reading my books, passing them along and sharing with me how they've changed and blessed you. THAT is why I write!
Happy February!